Welcome to Denmark!
In Denmark, we are among the happiest people in the world – and we would like to share this happiness with you. You can find it in our livable cities of Copenhagen and Aarhus or on the long coastlines of the sea. But why choose only one thing when you can just do it all?
In Denmark everything is close together, so you can combine a city trip with a tour of discovery in the surrounding area – or the other way around!
If you have to choose, there are a few highlights in Denmark. We are particularly proud of our nature: you can cycle for hours, hike in our national parks or swim on our kilometre-long sandy beaches. In our diverse cities of Copenhagen, Aarhus, Odense and Aalborg you can shop, stroll, visit great restaurants or just enjoy our famous hygge. Culture lovers will also get their money's worth in Denmark. You can discover our UNESCO World Heritage Sites, explore impressive fairytale castles or experience our Viking history up close.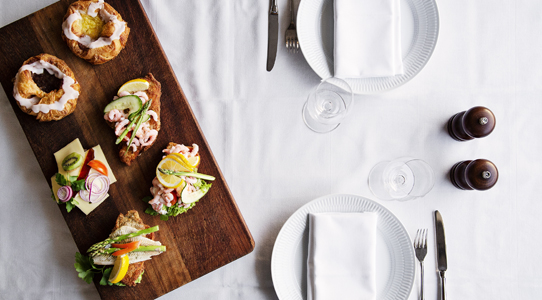 For us Danes, happiness also means good food – for every taste! In Denmark you can try dishes from the best chefs in the world or eat at a hot dog stand with the locals. Fresh seasonal and regional ingredients are used in New Nordic Cuisine as well as in classic Danish specialties such as our Smørrebrød. Incidentally, a cool glass of Danish beer goes well with it.
No matter where and what you eat, you will like it. Guaranteed. We wish you bon appétit – "velbekomme"!